Multymeter.com – his time, the 14th ASEAN High-Level Conference (KTT) will be held in Jakarta, Indonesia, from 5 to 7 September 2023.
The event was attended by 30 heads of state from ASEAN countries and others. Indonesia, because of its own security standards, uses the highest security standards for guests from this country.
For mobilisation, Indonesia uses hundreds of electric-powered vehicles that are ready to operate during the 43rd ASEAN Summit (Summit). to be held in DKI Jakarta from 5 to 7 September 2023.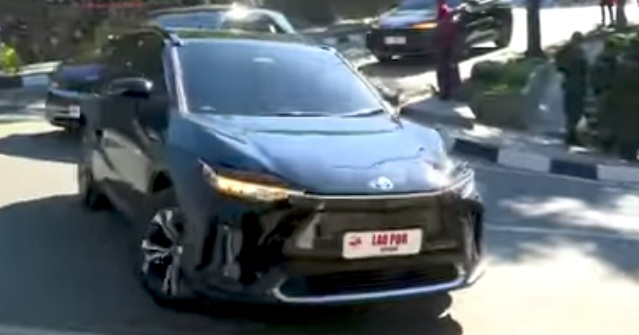 At least 480 low-emission battery-based electric motorised vehicles (KBLBB), including two-wheelers and four-wheelers, will be deployed.
"First are the escort and rescue motorbikes, all of them use Zero-type electric motorbikes," said Lt. Col. CPM Raindy Sugito of the Dansub Walmor PAM VVIP Task Force, as reported by the Presidential Secretariat YouTube, on Tuesday (9/5/2023). .
Meanwhile, the escort cars were dominated by Hyundai Ioniq 5, of which PT Hyundai Motors Indonesia lent around 208 units.
All vehicles are black with special police numbers bearing the name of their respective countries. Then, there is also the Hyundai Ioniq 6 that was just launched at the GIIAS 2023 event, which is intended as transport for official couples or VVIP guests.
The VVIP cars themselves consist of 20 BMW i7 and Toyota bZ4X cars. Earlier, the Secretary of the State Ministry of the Republic of Indonesia, Setya Utama, stated that at least four domestic automotive companies were involved in supporting the 43rd ASEAN Summit by lending electric vehicles during operations.
The car companies in question are BMW, Toyota, Hyundai and Wuling. After use, the vehicles will be returned to the respective manufacturers.***
This post was last modified on 10 September 2023 05:59