Multymeter.com – Smartphone vendors under the auspices of Transsion Holding officially announced the new Free Fire special edition Pova 5 series. This Pova series is here to complement other Pova 5 smartphone models, including the "regular" Pova 5, Pova 5 Pro 5G and Pova Neo 3 The Free Fire edition cell phone is a product of collaboration between a Chinese cell phone manufacturer and a gaming company, Garena.
For information, Garena is a well-known gaming company, Free Fire.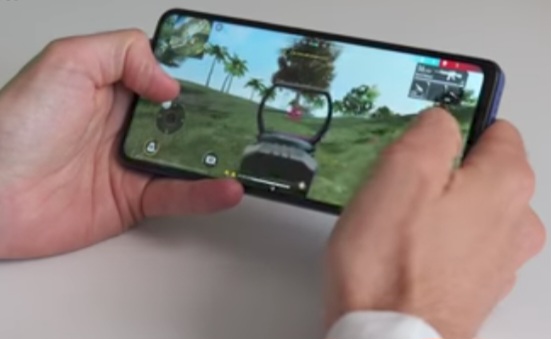 As quoted by GizChina, Jack Guo, general manager of Tecno, said that the introduction of the new Free Fire special edition of the Pova 5 series will provide an immersive way for gaming fans to experience best-in-class performance gaming entertainment.
The presence of the Pova 5 Free Fire edition is backed by several gaming support features, as the most important one is the large battery of up to 7,000 mAh with a screen refresh rate of 120 Hz. Apart from that, this smartphone is also equipped with Free Fire-tinged wallpapers, especially the character Kelly.
Apart from that, the specifications of the Free Fire edition of the Pova 5 Tecno Pova 5 Free Fire Edition series runs on the MediaTek Helio G99 chipset. MediaTek intends the chipset with the 6nm architecture to support mobile gaming activities. The chip is paired with up to 8 GB of RAM and up to 256 GB of storage large enough. The view is backed by a 6.78-inch, Full HD Plus resolution display and a hole in the screen at the top center to support the cell phone's front-facing camera.
The Pova 5 Free Fire Edition display is also equipped with support for 120 Hz refresh rate and 240 Hz touch sampling rate. Users will get Free Fire's nuanced look in wallpapers featuring the five most popular Free Fire characters. Other accessories include notifications and ringtones with Free Fire hues.
The backdoor is decorated with a section featuring several slanted lines and a camera module with asymmetrical angles. The camera is equipped with 50 MP resolution and artificial intelligence (AI)-based functions, such as the Beauty Portrait function for HDR mode.
In terms of power, this smartphone comes with up to 7,000 mAh battery accompanied by 68-watt fast charging support. Due to its large capacity, the power of this smartphone can also be shared with other devices. This means that the Free Fire edition of the Pova 5 series can be used as a power bank.
In addition to accommodating long games, the battery is also claimed to last over 39 hours for calling, 18 hours for browsing and playing videos for up to 14 hours more. The Free Fire edition of the Pova 5 series also supports the Battery Lab 3.0 feature that will maximize cell phone battery life with Super Power Saving mode.
This smartphone is also equipped with dual speaker, DTS, high resolution, Z-axis linear motor and hard gyroscope functions to provide an optimal gaming experience. In addition, the Free Fire edition of the Pova 5 series is equipped with vapor chamber cooling to control the temperature of the cell phone when performing heavy tasks, such as playing games.
Tecno claims that this bracket can transfer heat up to two times better than the previous Pova series. Read news without ads.
Tecno Pova 5 series Free Fire Edition comes in three colors, including Amber Gold, Hurricane Blue and Mecha Black. This smartphone will be available in several countries, including Southeast Asia, Middle East and Latin America. It is not yet known whether Indonesia will become one of the target markets for this Tecno Pova 5 Free Fire Edition or not.
Meanwhile, the company has not announced the price of the Free Fire edition of the Pova 5 series.***
This post was last modified on 2 July 2023 15:39